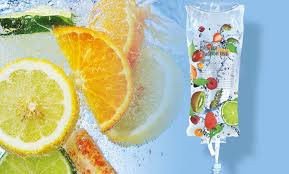 Vitamin infusions consist of:
​Vitamin C, Vitamin A, Vitamin D3, Vitamin B1, Vitamin B2, Vitamin B6, Niacinamide, Dexpanthenol, Vitamin E, Vitamin K1, Folic Acid, Biotin, Vitamin B12.
What is an IV Vitamin Infusion?
​IV Vitamin Infusions are great for alleviating dehydration, nausea, hangovers, low energy, muscle aches, weakness, fatigue, and much more. One 30 minute session can improve your overall health and function and can be repeated on a monthly basis.
(ONLY AVAILABLE AT THE OSAGE BEACH AND ROLLA LOCATIONS)